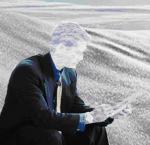 Yo ho ho! I'm Sancarn and this place has really needed a clean up for a while. There is a lot of unneccesary stuff on this wiki currently and it really needs to be cleaned up.
For example the Forrestry stuff needs to go, or atleast it needs to be obvious on all pages that it is no longer in the technic pack as of update 1.2.5.
Other things like repitition of facts like the macerator macerates ores into 2 dust, I see that sort of stuff all over the iC wiki. It's not needed to be mentioned the amount of times it is mentioned. It would be much more helpful if the page included the time it takes to macerate and the speed increase when you add an overclocker so people can actually make highly efficient systems.
We should be experimenting to find the times so that other people don't have to. So I'm going to try to expand this wiki into a database / archive of facts and figures. I'll leave the descriptive parts to but I might hammer them down and delete the repetition because it is just unneccesary.
Well... I am a perfectionist and a theoretical physicist by trade. I am currently in university but sooner or later I'll be out and may have forgotten to update this so here I'll give you dates and you can do the math. I joined uni for a 3 year course in September 2011. I am currently 19 and this year is 2012.
I got into Minecraft while it was stil in Beta and have been virtually addicted to it since. I got bored of it after playing on it for about a month or so but then I started a youtube channel. The support and the community I got from making videos and from the minecraft forum really inspired me to continue with minecraft. Then I moved onto reddit and continued further with posting videos gradually getting more and more popular and wanting to make videos more and more.
Finally about a month ago, at the fall of June 2012, I started getting into the technic pack. I believe if you are making stuff for the technic pack you should make it accessable for everyone. Even those who play tekkit. So I vowed to stick with single player in the tekkit client.
As for what I do in minecraft - I do nothing apart from invent stuff. I am an inventor and even outside tekkit I have invented alot. I was the first person to make a resettable redstoneless redstone system and my minecart launchers are still used by many minecrafters today. These are launchers which boost the minecart with almost infinite momentum without the need for booster rails. I still need to experiment with the tekkit high speed rails to see if my inventions still work with rail craft.
But that's mostly it for stuff about me... Now here's just a few links which you can follow to support me:
My youtube tekkit inventions playlist
and remember to talk to me! I'm a very friendly person when it comes down to it! =)