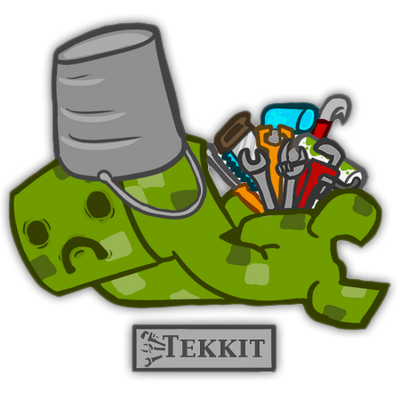 Welcome to the Tekkit Wiki!
What is Tekkit you ask? Tekkit is the Multiplayer version of the amazing Technic Mod Pack for the game Minecraft developed and maintained by the amazing Technic Pack team. Tekkit's mods introduce an astounding amount of options to automate and industrialize your worlds and even more options to power it.
Make sure your information is actually accurate.
Make sure your spelling and grammar are correct.
Respect the content that is already present on the page. Be conscious of whether your addition is adding anything meaningful to the article or whether it's being redundant.
Cite where your got your information if it's from another wiki or website. This can simply be a link to the source at the bottom of the page. This is really important because this a basic form of respect and credit-giving to the modders and each of their respective wikis. Don't worry, no MLA, APA, or Chicago Style is necessary here.
No advertising of server IPs.
Follow these simple rules and you will be well on your way to contributing great content that everyone can use and enjoy.
Welcome to The Tekkit Wiki and happy editing<3
Need help contributing? View the common templates used for displaying crafting and furnace recipes.
Sources