Welcome to the Tekkit Classic Wiki
Developed and maintained by the wonderful Technic Pack team, Tekkit Classic is mod pack for the record breaking sandbox construction game Minecraft. It brings together some of the best mods from the Minecraft community for automating, industrializing and powering your worlds and bundles them into one easy download!
Tekkit Classic runs on a base of Minecraft 1.2.5 and has Bukkit inbuilt, so the full range of Bukkit Pluggins are available for server owners.
Please note that this wiki only covers Tekkit Classic (running on Minecraft 1.2.5). It does not cover Tekkit Lite or the new Tekkit (running on Minecraft 1.5.2).
Tekkit Lite vs Tekkit Classic
Useful Links
Mods Used in Tekkit

Get the Wikia Game Guides App!
Access constantly updated, highly accurate guides and game walkthroughs created and maintained by our community of gaming experts.
DOWNLOAD NOW FOR FREE!
Chat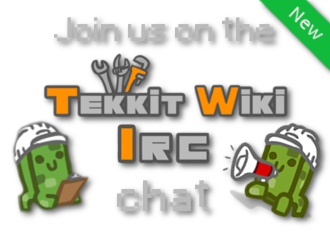 Chat with fellow Tekkit players in the dedicated Tekkit Wiki chat and get help using Tekkit or this wiki.
Make sure to read the Help and Rules over on the Tekkit Lite wiki first!
Affiliates
Join us on the all new Tekkit Lite Wiki!
The Tekkit Lite Wiki is an official partner of the Tekkit Classic Wiki. You are allowed to copy any of the information and images from this wiki to the tekkitlite.wikia.com, without needing to cite it.
Watson 777 (talk) 22:35, January 6, 2013 (UTC)
Latest Activity