Rubber Tree Sapling (Industrial Craft)
Talk

0
972pages on
this wiki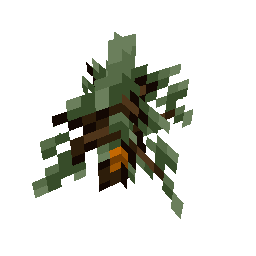 For the RedPower2 Rubber Tree Sapling, see Rubber Tree Sapling (RedPower).
A Rubber Tree Sapling can be obtained by breaking the leaves of Rubber Trees. When placed, it will then will grow within a more or less short time into Rubber trees. Bone Meal can be used to instantly grow a Rubber Tree. Rubber Tree Saplings also can be used as a fuel.

Note: This is not a profitable process to obtain rubber. It is suggested to plant some Rubber Trees and then Tap the Sticky Resin on the treetrunks and place it in an Extractor.