Copper Chest
Talk

0
972pages on
this wiki
Copper Chest
Name
Copper Chest
Physics
No
Transparency
Yes
Luminance
No
Blast Resistance
 ?
Tool
Stackable
Yes (64)
Data Value
dec:181:3
EMC Value
744
Mod Included
Iron Chests
The Copper Chest is an upgraded version of the standard Chest. It has 45 slots which is 18 more than a standard Chest. As with other chests added by the Iron Chests Mod, Copper Chests cannot be linked together to form a larger chest, but can be placed adjacent to each other.  This chest can be upgraded to an Iron Chest or a Silver Chest.
The Copper Chest is a fairly useful replacement for the regular, wooden chest, since copper is an extremely common resource.
EMC Cost: 744
Besides having extra space, it can be used to make an Iron Chest:
It can also be crafted into a silver chest.
Inventory GUI
Edit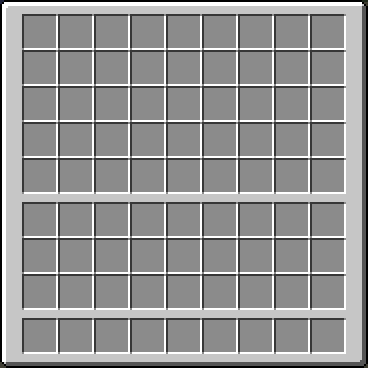 Video Tutorials
Edit